Available for sale soon!
Our third stage of the Vivere Verde development is the response to the needs of our current and future residents. Aside from new residential properties, as well as the underground carpark, we are looking to provide street-level parking spaces and premises for the Food cooperative.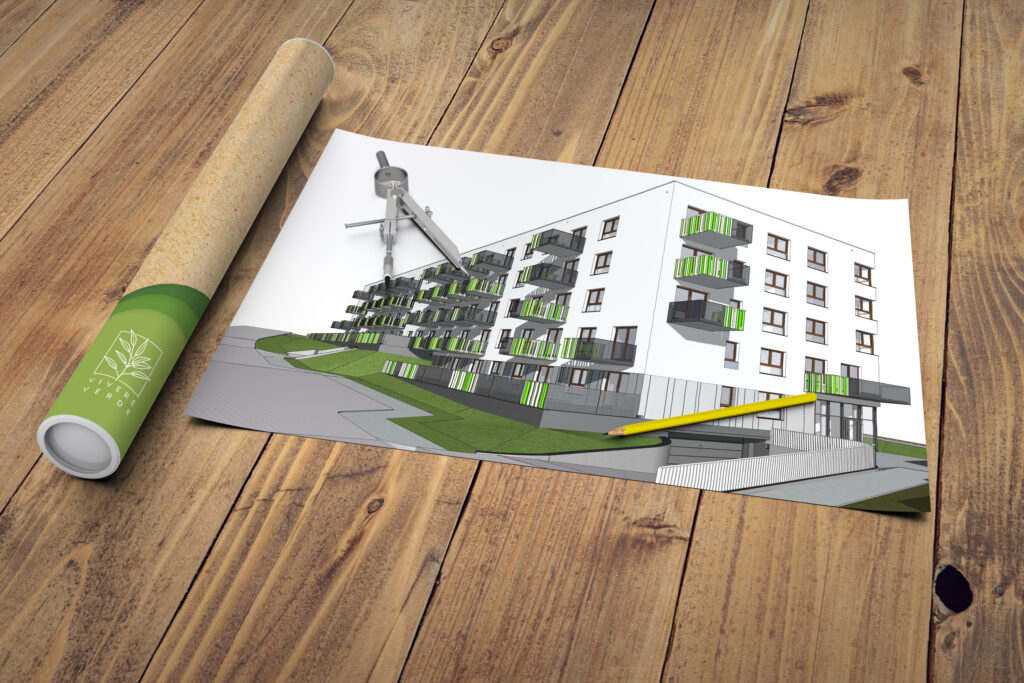 Vivere Verde development is adding a new, four-storey building containing 60 apartments, ranging from 41m2 to 62m2. Properties will be available in 2 and 3 bedrooms (?) variants. Each flat will come with a balcony or patio. The capacity of the underground carpark is equivalent to the number of residential properties – furthermore, street-level parking spaces will also be provided.
The third stage of the development will not only allow for housing of new residents but also will increase the space for community initiatives. Food cooperative and people involved in it will be housed in the commercial premises at Niepołomicka Street. We believe that this space will allow for the growth of the community as well and integration with the wider neighbourhood.